The FFC launched the project "preventing and reducing sexual violence in schools" in 10 provinces of the DRC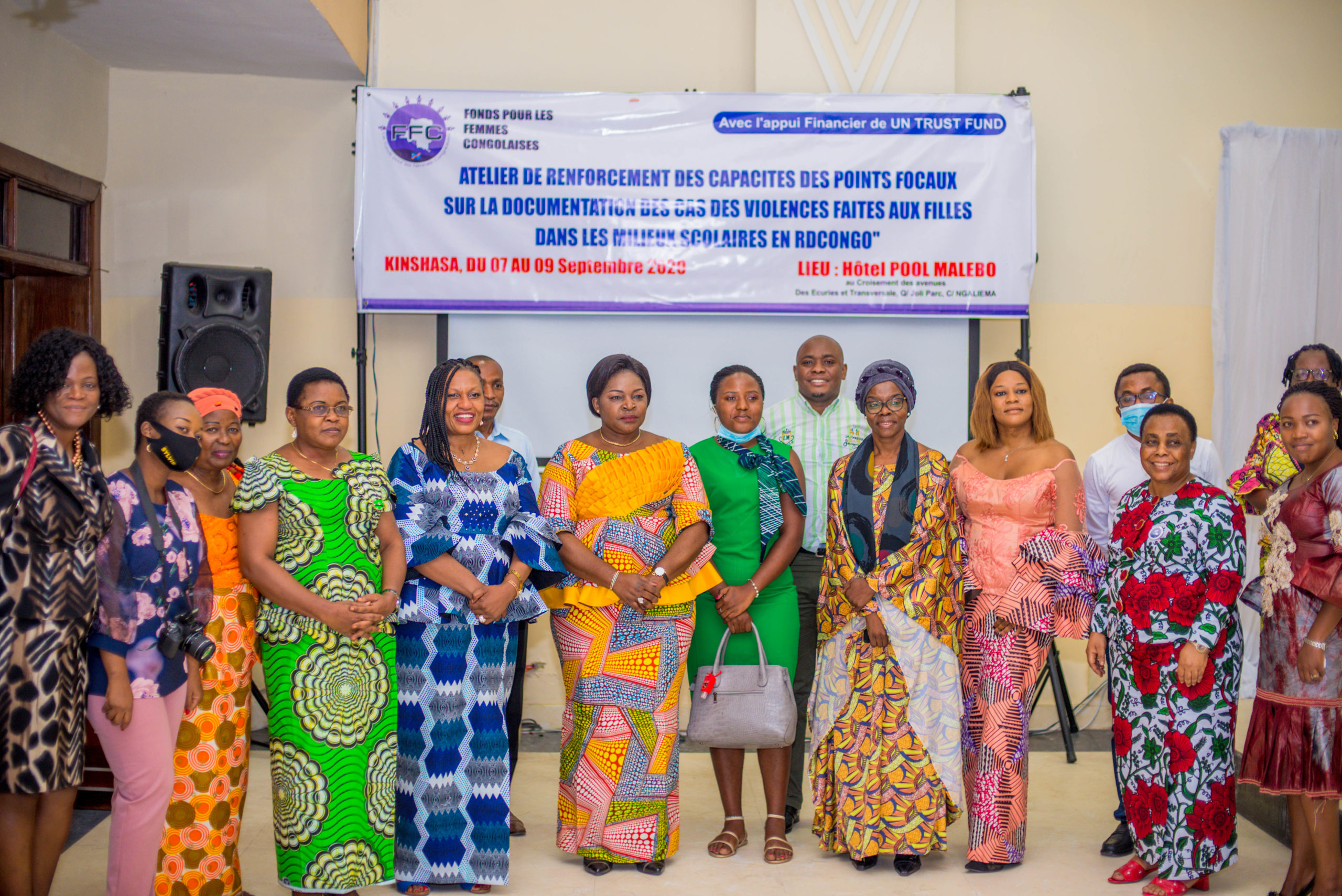 During 3 years of project implementation, several activities are going to be implemented such as capacity building of girls on women's rights, mentoring sessions with young girls, media campaigns, awareness raising, documentation of  cases of sexual violence Etc.
The 10 provinces are North-kivu, South kivu, Tanganyika, Isiro, Haut-Uèlé, , Kasai central, ituri, Kasai oriental, Kongo central and Kinshasa.
A total of 600 young girls and 60 schools will be targeted by the project with the aim of transforming them into agents of change so that they become autonomous and defend their rights. The 600 girls will form school clubs.
At the launch, the Minister of State in charge of the family and gender promised to support FFC in this fight throughout the project, according to Madame Beatrice Lumeya" School is a place that builds the future but not psychological trauma".
The United Nations considers that the issue of sexual violence in the school environment had not yet been addressed in other programs and in the collection of data by computer tools, hence a very capital fight that should take place. expand into all 26 provinces of the DRC.
The bulk of the work falls to the focal points who represent FFC in those ten provinces, they have promised to give the best of themselves so that the expected results are achieved.
The Executive Director of the Fund for Congolese women believes that despite the efforts made to eradicate sexual violence committed against girls, there are still challenges to be overcome in oder to achieve a sustainable result. These challenges are the lack of knowledge on women's rights by girls and their teachers, the difficulty in several jurisdictions for young girls to access justice against financially powerful and influential rapists.
For this collective fight, All organizations working in this sector must unite in order to hope for effective results for positive change in the community.