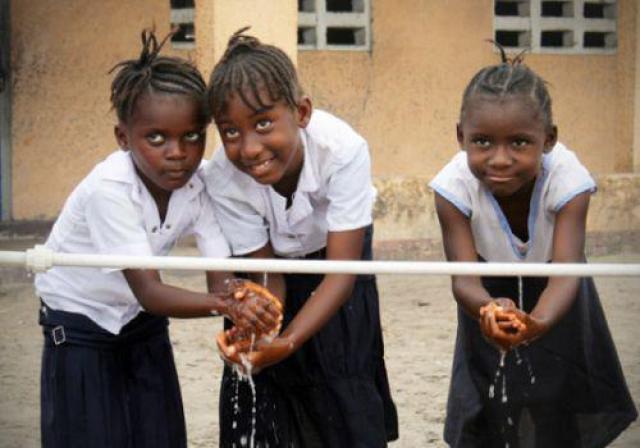 Despite legislation prohibiting early marriage, the DRC is far from eradicating this scourge. Ahead of the March month dedicated to women, Mama Afia ASBL convened in early February NGOs, technical and financial partners like the Canadian Embassy in the DRC, UNFPA and OSISA, especially the ministries in charge of gender and family at national and provincial levels.
Congolese law is clear as early marriage, it is forbidden under Article 48 of Act 10 January 2009 on child protection, "child marriage, that is to say, people aged under 18 is prohibited. " Anny Modi, Mama Afia president, has also recalled in some pretty hard, "that marriage is forced or early, it remains a rape and an offense to the honor of girls and their physical integrity ".
By organizing this roundtable, Mama Afia has two objectives: firstly, to account for his participation in the first African summit girls on the elimination of child marriage and other harmful traditional practices in Africa, on the other hand, share good practice against this scourge, including a documentary show through its awareness campaign in Katanga. Ladies Ginette Martin, Ambassador of Canada, and Diene Keita, Representative of UNFPA, stressed the importance of coming to support the Congolese population to fight against sexual violence of any kind and make a Congolese women a lever of development for his country.
The participants at this roundtable agreed  on the fact that the law should not be questioned  and that the problem remains its application .
In addition, the cultural substrate remains one of the major obstacles to an effective fight against this scourge. Indeed, Ms. Juienne Musenge, Executive Director of the Fund for Congolese Women, said women do not clearly express the rape and especially that communities still consider forced marriage as normal. Marie-Ange Lukiana, former minister and MP, said the fight is at two levels: first, awareness against early marriage in the image of what Mama Afia; secondly, a socio-economically acceptable answer for those already engaged in this type of marriage.
In closing this round table, Madame Thérèse Olenga, state minister in charge of gender, encouraged Afia Mama and participants to continue working at this and multiply the interactions between stakeholders to find synergies to early marriage past . source: Econfin Agency